Healing Earth conference 2021
Featuring speakers from academia and non-governmental organisations, the 2021 Healing Earth conference explored a number of subjects that focus on the varied impacts of climate change on natural environments, public health and affected communities, emerging solutions, and adaptation practices and challenges.
Theme for day 1: one planet
Earth's finely tuned climate and biosphere are currently threatened with long-term irreversible changes from accelerating human activity. Confronting this 'one planet' challenge will demand better understanding of Earth's critical tipping points in its key natural systems, such as the Amazon rainforest, the West Antarctic ice sheet, and the Indian monsoon. But it will also require better understanding of critical tipping points in our economic, political and social systems if societal breakdown is to be avoided. From continents to communities, we examine the likely impacts of the global climate and ecological emergency on where and how we live, and offer an Indian perspective on how cutting-edge climate science can be best translated into transformative climate action to secure a net-zero future.
Theme for day 2: one health-global and Indian perspectives
Three of every four emerging diseases in humans are zoonotic in origin, spilling over from their natural animal hosts to infect us. Large-scale antimicrobial resistance, from the overuse of antibiotics in livestock and fish farming, is an imminent threat to global public health. The health of humans is thus inextricably linked to the health of animals and the world we share with them – the COVID-19 pandemic reminds us that we neglect this shared environment at our peril. One health approaches attempt to integrate these connections between zoonotic diseases, the degradation of our environment, food safety and food security, vector-borne diseases and animal health. This is especially relevant to India, given that it contains a little more than a sixth of the world's population. We will examine the role of science and of communication in the context of one health, with particular reference to India but within a global context.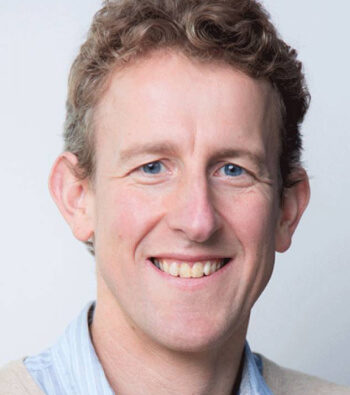 Tim Lenton
Tim Lenton is Professor of Climate Change and Earth System Science at the University of Exeter and Director of the Global Systems Institute. He has over 20 years of research experience in studying the Earth as a system, and developing and using models to understand its behaviour. He is particularly interested in how life has reshaped the planet in the past, and what lessons we can draw from this as we proceed to reshape the planet now. These topics are covered in his books 'Earth System Science: A Very Short Introduction' (OUP, 2016) and (with Andrew Watson) 'Revolutions that made the Earth' (OUP, 2011). Tim's work identifying climate tipping points and developing early warning methods for them won the Times Higher Education Award for Research Project of the Year.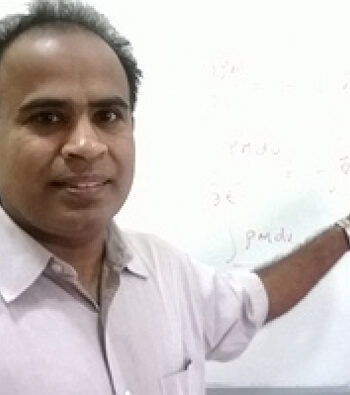 Govindasamy Bala
Govindasamy Bala is a Professor at the Center for Atmospheric and Oceanic Sciences, Indian Institute of Science, Bangalore. Dr. Bala's main research interests are modelling of climate change, carbon cycle, land cover change and geoengineering. He has published over 100 research papers on climate change and carbon cycle. Prof. Bala is the recipient of the 2008 Scopus young scientist award for Earth Sciences. He and his collaborators Prof. Long Cao of China and Prof. Ken Caldeira of USA won the prestigious World Meteorological Organization's (WMO) Norbert Gerbier MUMM International Award for 2014 for their research paper in ERL (Environmental Research Letters).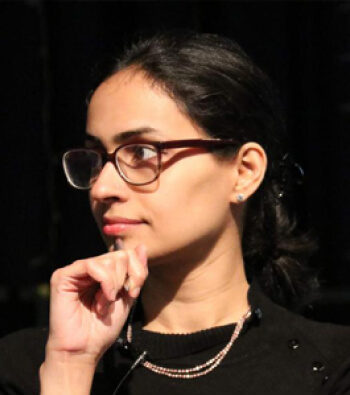 Radhika Khosla
Dr Radhika Khosla is the Research Director of the Oxford India Centre for Sustainable Development and Research Fellow at Somerville College; and an Associate Professor at the Smith School of Enterprise and Environment, School of Geography and the Environment, at the University of Oxford. She works on examining the productive tensions between urban transitions, energy services consumption and climate change, with a focus on developing country cities. Radhika is the Principal Investigator of the Oxford Martin School's interdisciplinary and multi-country programme on the Future of Cooling. Alongside she leads complementary research projects on urban transitions and space cooling consumption (focussing on India), and on cold-chains.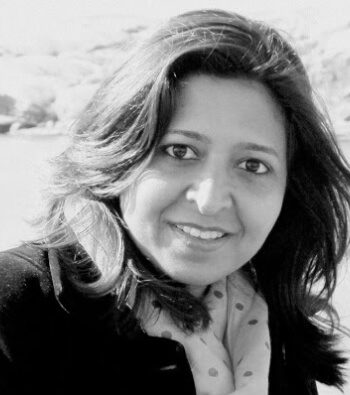 Subhra Priyadarshini
Subhra Priyadarshini is the Chief Editor of Nature India. In a journalistic career spanning 25 years, she earlier worked with The Times of India, The Indian Express, The Asian Age, The Telegraph, India's premier news agency Press Trust of India, Down To Earth magazine and The Observer, London. Subhra has been a British Chevening scholar, a Robert Bosch fellow, an IREX-UNESCO fellow and a Kavli Prize Media Scholarship awardee. She received the BBC World Service Trust award for her coverage of the 'Vanishing Islands of Sunderbans' and the PANOS South Asia Media Excellence Award for her incisive coverage of climate change issues. She won acclaim in India for her coverage of major climate disasters including the 1999 Orissa super cyclone and the 2004 Indian Ocean tsunami. Subhra trains Indian scientists and health professionals in science communication. In 2017, she mentored British Council's FameLab India competition and now helms the Nature India-India Alliance Science Media Fellowships. She trains health and medical journalists at Fact and Fit, a Google News supported initiative to combat medical misinformation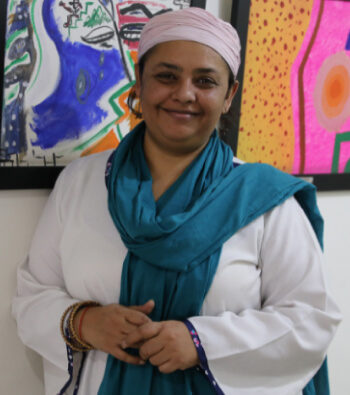 Trisha Srivastav
Tisha Srivastav, is an Assistant Professor in Film & Media Studies. She received her Master's Degree in Global Media and Post-National Communication from the School of Oriental & African Studies, University of London. She has been a practicing journalist for over 24 years. In her previous full-time roles, she has headed the Video department for Yahoo India, been part of NDTV 24×7's Documentary Features team as well as part, of the award-winning team for India's first-ever TV environmental features show, Living on the Edge. She has also spent six years traveling across India, four of which were with another woman in a Maruti Van in the mid-1990s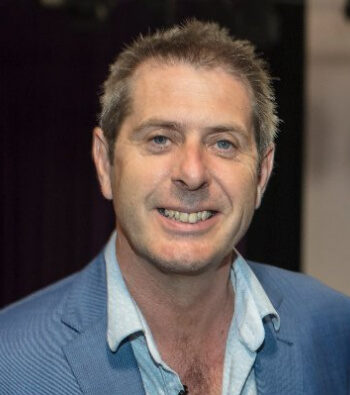 Iain Stewart
Iain Stewart is a professor of Geoscience Communication at the University of Plymouth and Director of its Sustainable Earth Institute. His long-standing research interests are in geological hazards, Earth science for sustainable development, and climate change. His geo-communication expertise has been built on a 15-year partnership with BBC television presenting major natural history documentary series, such as 'Earth: The Power of the Planet'; 'Earth: The Climate Wars'; 'How Earth Made Us', 'How To Grow A Planet', 'Rise of the Continents' and 'Planet Oil'. He is actively involved in public engagement, not least through his current roles as President of the Royal Scottish Geographical Society and the Devon Wildlife Trust, and Patron of the English Riviera UNESCO Global GeoPark. That public service to geographical and geo-environmental education has been recognised with an MBE, awards from numerous international geoscience organisations, and his designation as a UNESCO Chair in Geoscience and Society. He leads the UNESCO international geoscience programme (IGCP) project on 'Geology for Sustainable Development'.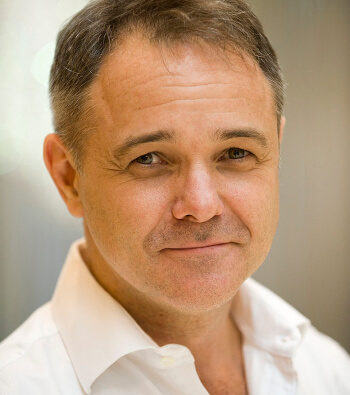 Sir Jeremy Farrar
Sir Jeremy Farrar is the Director of Wellcome Trust. Before joining Wellcome Trust in 2013,  he was Director of the Oxford University Clinical Research Unit in Vietnam for 18 years. His research interests are infectious diseases and global health, with a focus on emerging infections. He has published more than 600 articles, mentored many dozens of students and fellows, and chaired a number advisory boards for governments and global organisations. In 2018 he was awarded the President Jimmy and Rosalynn Carter Humanitarian of the Year Award. He is a Fellow of the Academy of Medical Sciences UK, the National Academies USA, the European Molecular Biology Organisation and a Fellow of The Royal Society. Jeremy was knighted in the Queen's 2019 New Year Honours for services to global health.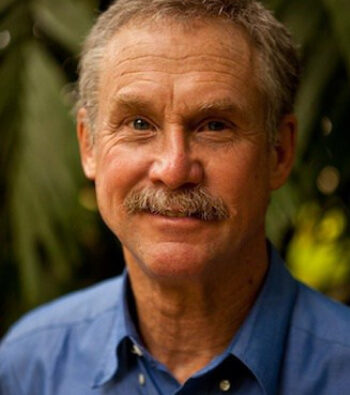 David Quammen
David Quammen is an American author and journalist whose sixteen books include The Song of the Dodo (1996), The Reluctant Mr. Darwin (2006), and The Tangled Tree (2018).  His 2012 book, Spillover: Animal Infections and the Next Human Pandemic, described the dynamics of viral spillover from wildlife into humans and predicted a coming pandemic, possibly caused by a coronavirus. Quammen's magazine work has appeared in The New Yorker, National Geographic, Harper's, The Atlantic, Rolling Stone, and The New York Review of Books, among other magazines, and his Op-Eds in the New York Times and other newspapers. He's a three-time winner of the National Magazine Award and has received several awards for his books. He shares a home in Bozeman, Montana, with his wife, Betsy Gaines Quammen, author of the book American Zion, plus two borzois, a cross-eyed cat, and a rescue python named Boots.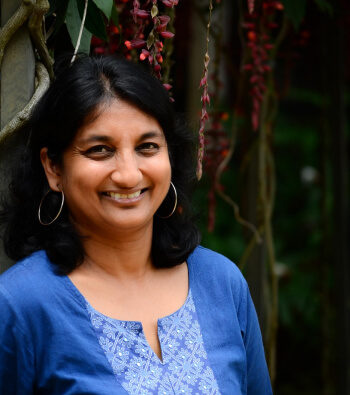 Uma Ramakrishnan
Uma Ramakrishnan is a professor at the National Center for Biological Sciences (NCBS) in Bengaluru, India. Her passion for ecology and evolutionary biology led her to complete a PhD in population genetics from the University of California, San Diego. She joined the faculty at NCBS in 2005, where her laboratory uses genetic data to understand how changes in the ecosystem affect biodiversity. Her laboratory has pioneered methods to study the population genetics of tigers by studying their fecal samples.  For her scientific contribution in the field of conservation biology, she received the Parker/Gentry Award in 2016, and was awarded the Core Fulbright Visiting Fellowship in 2015. She was elected to the Indian National Science Academy in 2019.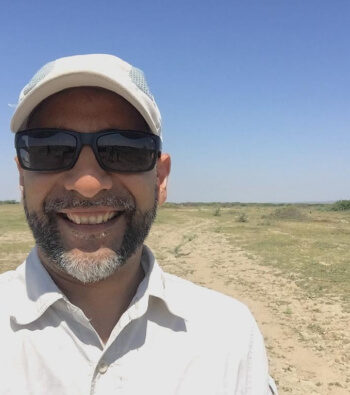 Abi T Vanak
Abi Tamim Vanak is a Fellow at the Centre for Biodiversity and Conservation at the Ashoka Trust for Research in Ecology & the Environment and a Wellcome Trust/DBT India Alliance Intermediate Fellow in Clinical and Public Health. His broad interests are in animal movement ecology, disease ecology, OneHealth, savanna ecosystems, invasive species (both plant and animal) and wildlife in human-dominated systems. Much of his work focuses on the outcome of interactions between species at the interface of humans, domestic animals and wildlife in semi-arid savannas and agro-ecosystems. His interest in OneHealth systems and disease ecology include the dynamics of rabies transmission in multi-host systems and in understanding the role of small and medium mammals as tick hosts in the transmission dynamics of Kyasanur forest disease. In 2012 he was awarded one of the first National Environment Sciences Fellowships from the Ministry of Environment and Forests.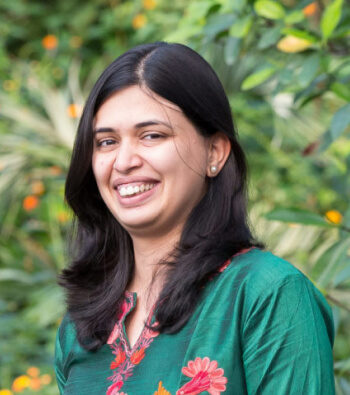 Divya Karnad
Divya Karnad is an Assistant Professor of Environmental Studies at Ashoka University, with a PhD in Geography from Rutgers University, USA. Prior to joining Ashoka University, she consulted with the Bay of Bengal Programme Inter-Governmental Organization and founded InSeason Fish, a sustainable seafood initiative. The focus of her work is marine conservation, fisheries management, the geography of seafood, climate and aquaculture and common property theory. She is the second Indian and the first woman to receive the 'Global Future of Nature Award' 2019 for her work on marine conservation.